The Most Comprehensive Award Points Site in the World
Turkey's the richest reward points application Biggrewards, meets all the requirements of the customers and companies who wants to experience products with outstanding quality, find various product groups, see different travel and experience sections in the loyalty programs.

Worldwide Delivery to 95 Countries We are delivering our reward projects to 95 countries together with our worldwide logistics centers and business partners and make our shipments. We serve to our valuable customers with our wide range of products and shipment process and we are also significantly becoming reputable and dominate in the global market.
Rich Collection Selection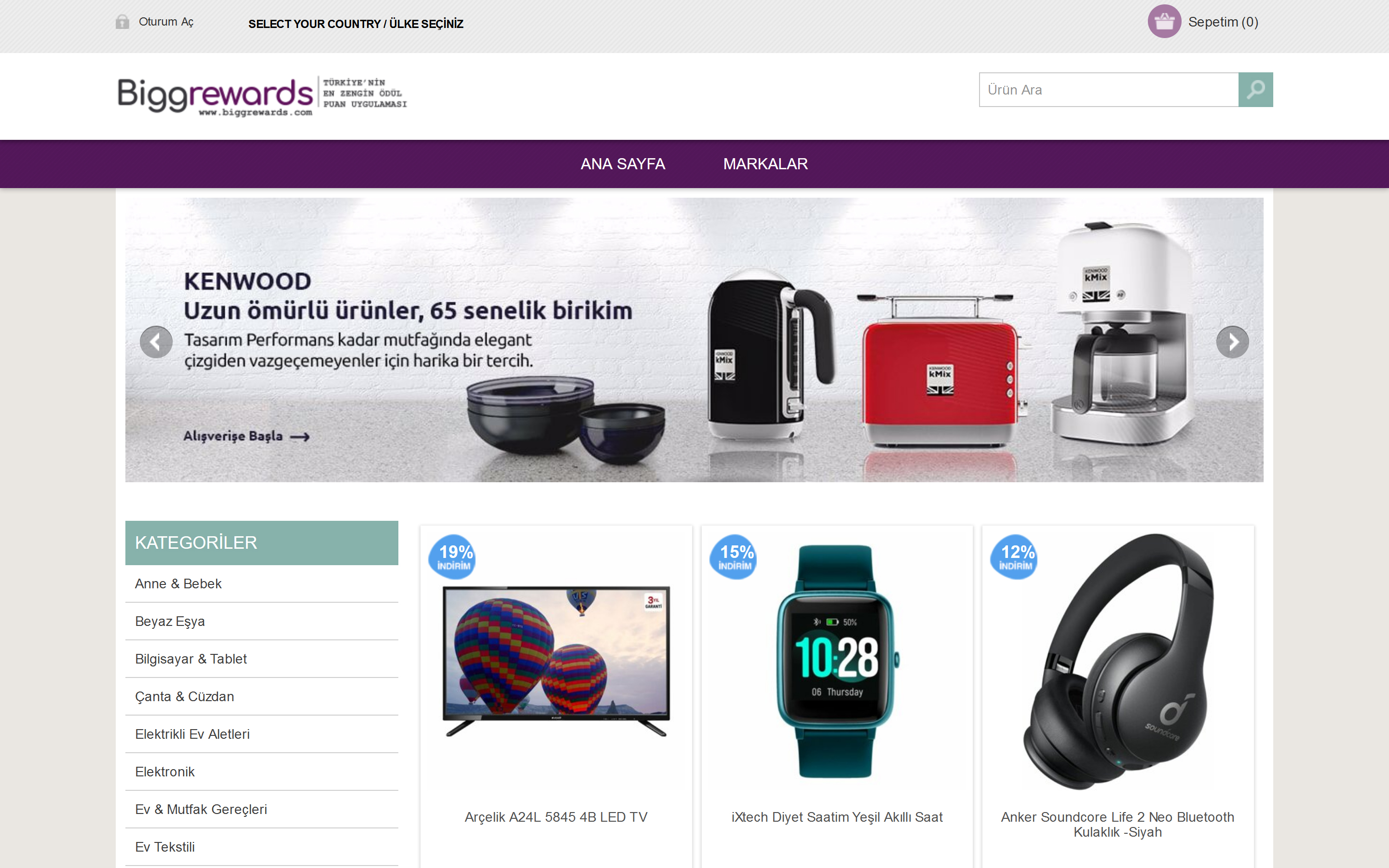 The product range within the award points site, which includes multiple categories from technological tools to outdoor products, from watches to cell phones, from jewelery to travel accessories, from cosmetics to electronic products, can be specialised according to the demands of the companies.
Biggrewards offers a rewarding system with an attractive product portfolio that cannot be found anywhere like digital gift vouchers, opportunity and discount categories, design collections, travel and experience categories where you can shop with your points and credit cards.
World Brands Platform
Biggrewards application, which brings together 850 domestic and foreign brands, have major brands such as; Vestel, Siemens, Canon, Bosch, Tefal, Braun, Voit, Philips, Samsung, Lexmark, Igloo, Korkmaz, Lego, Samsonite, Nespresso, Fakir, Paşabahçe, Toshiba, Hugo Boss, Zwilling
Biggpuan can be collected through different companies and the members of the system can use it via
www.biggrewards.com
You can contact us for more information:
info@biggrewards.com